Cornershop huh? Well, here's a cornershop that's just been brimful of Mini...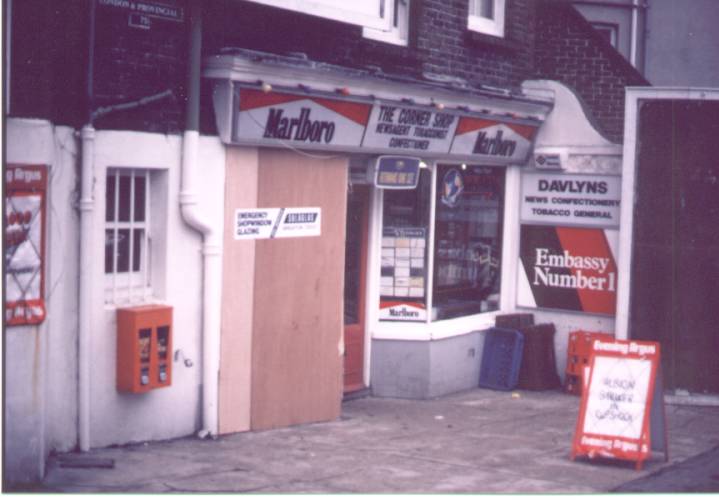 Hmm, I do hope that is just a large log, Roger...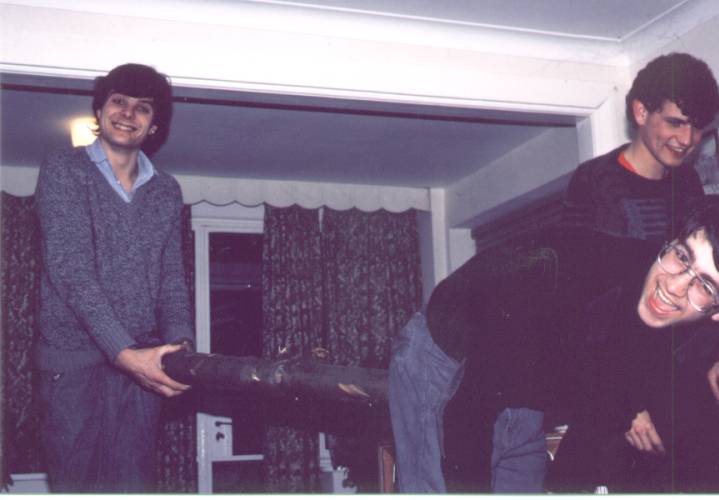 Ah, Deep Pan, a regular haunt for fashion casualties everywhere.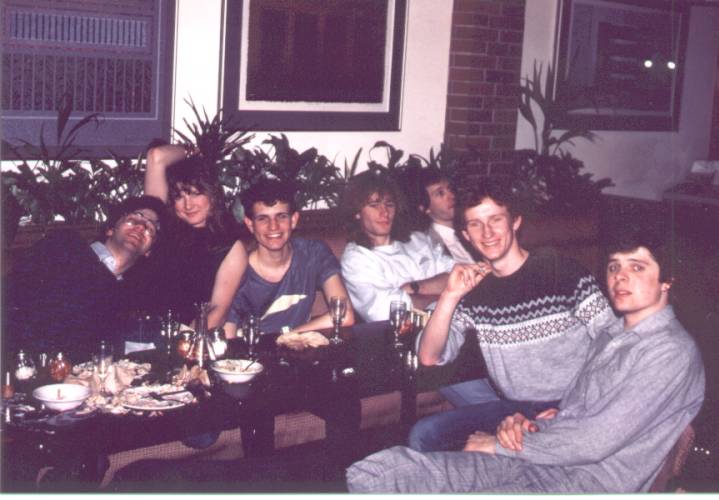 Roger in his sleeping (and looking) rough days.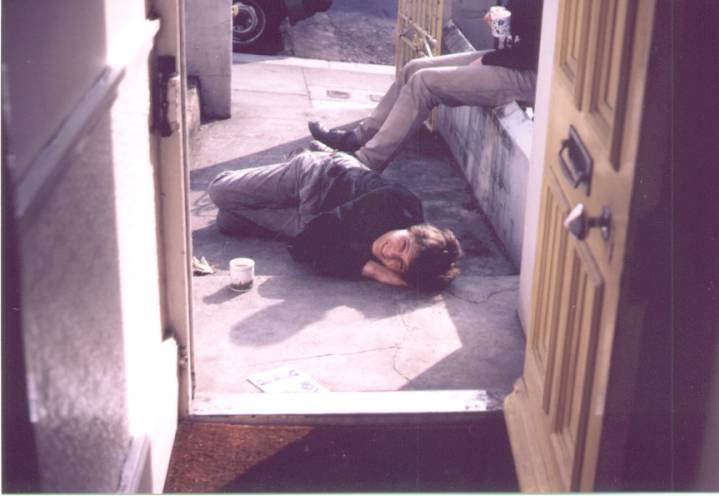 Post exam stress relief, or something like that. Also featuring the lesser spotted Steve Kennedy.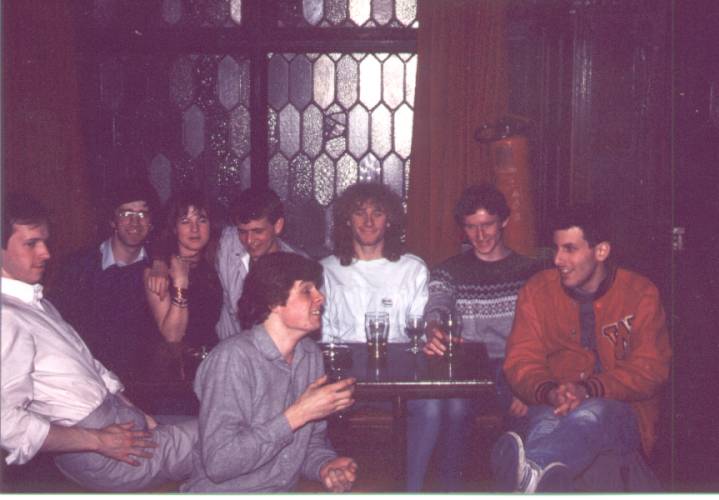 Hmm, I wonder what they've been smoking?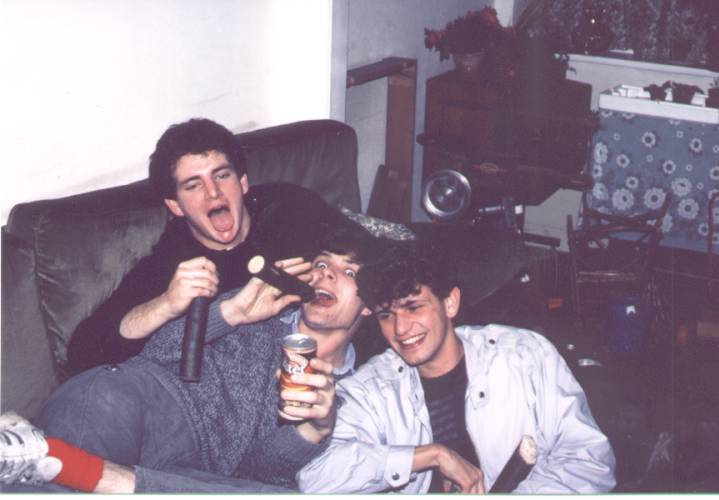 This should look familiar, though most people wouldn't recognise it in daylight.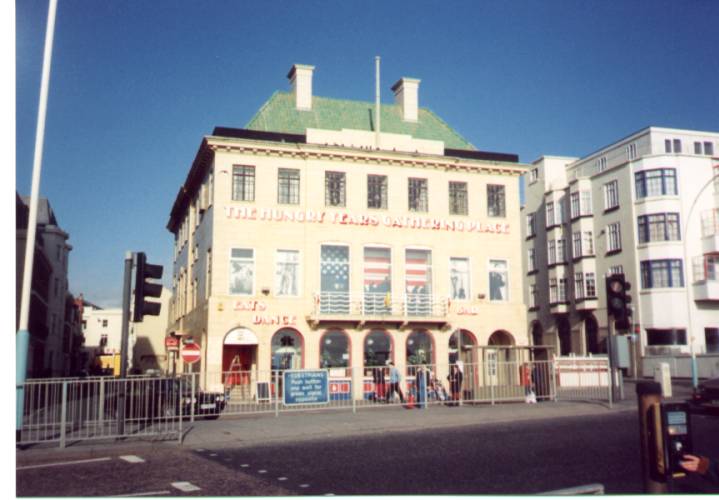 Ian slightly under the influence...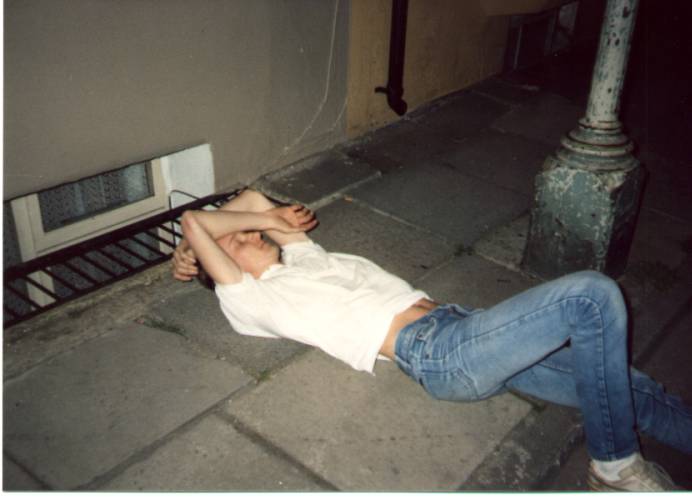 Adrian totally under the influence...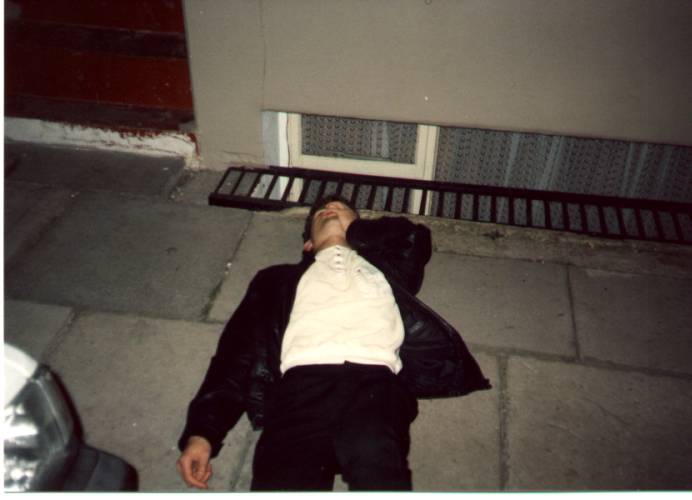 Here's Gary looking about 10...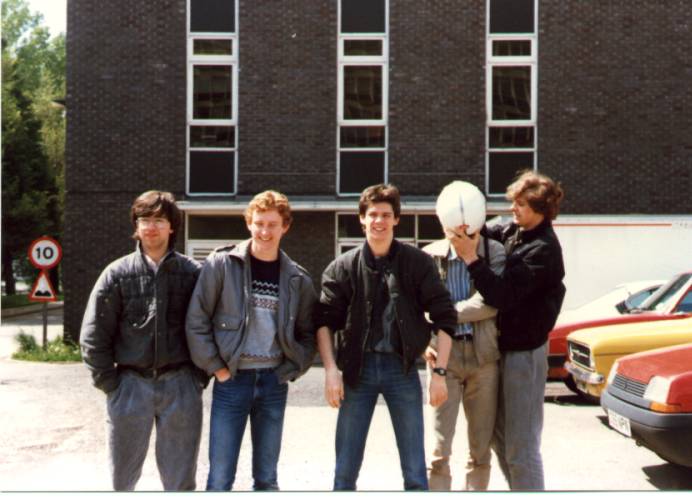 ...and then trying to hide the fact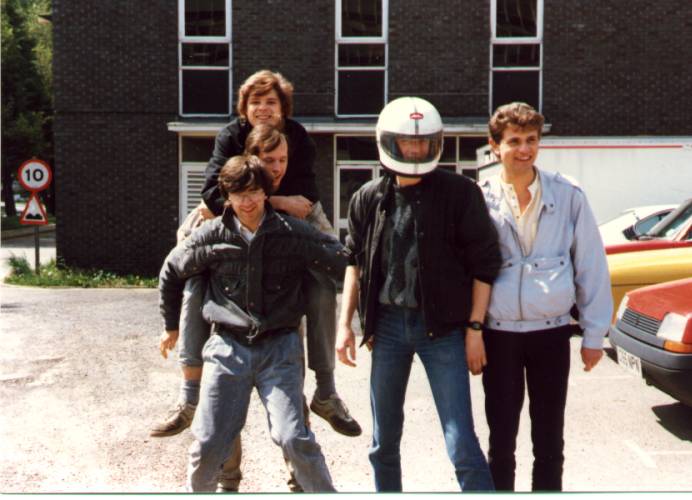 Sorry Adrian, Gary's a what?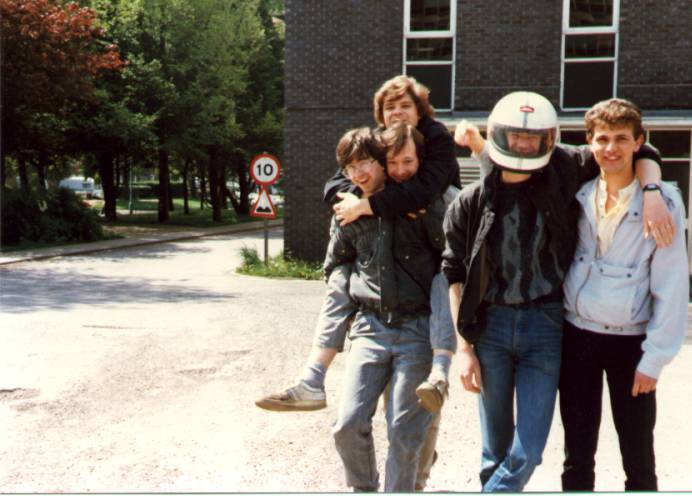 Strangely, Steve Brett isn't in focus in this picture...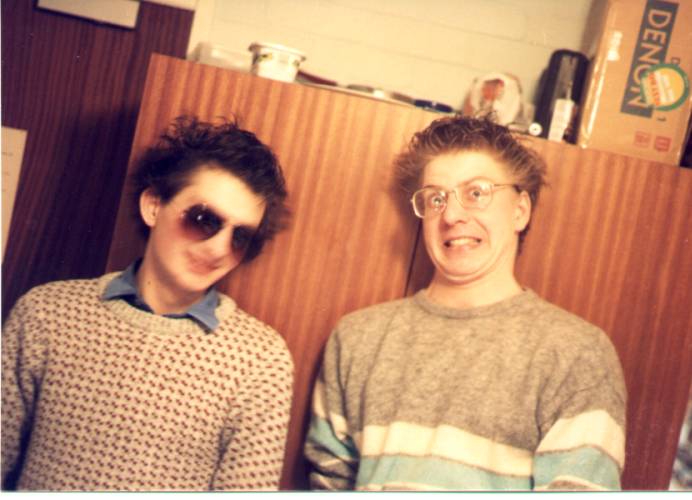 ...or this one. Almost as if he wasn't really there at all.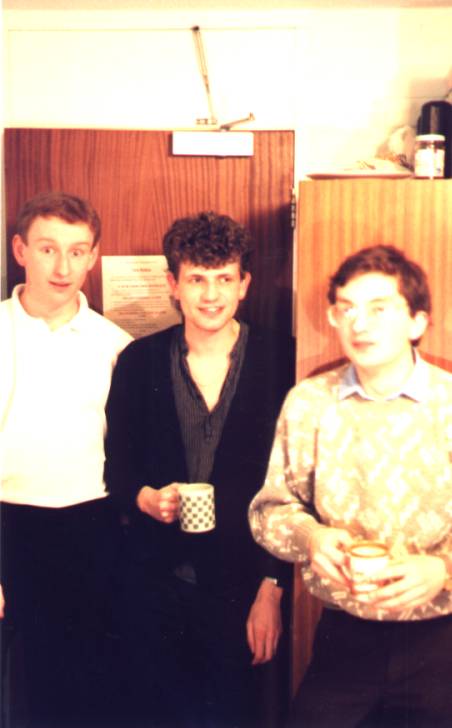 Three of the young ones. Gary looks particularly young...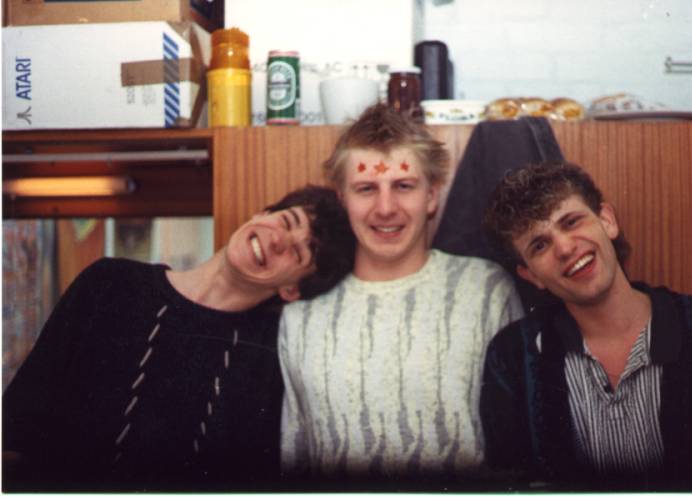 It's a good job you can't see where her hands are...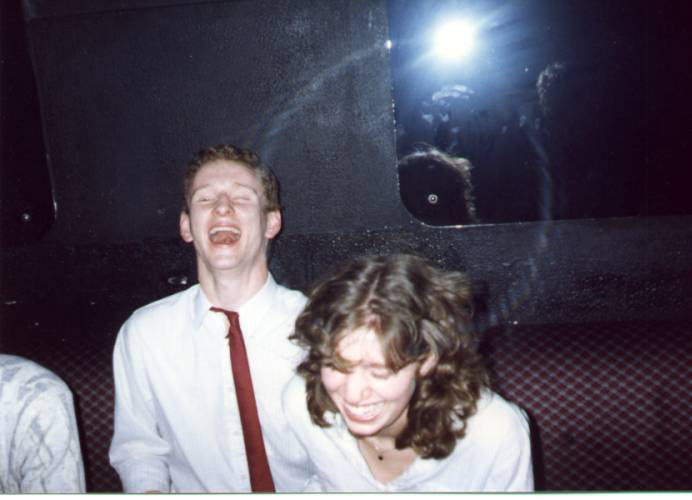 Neil with his little friend.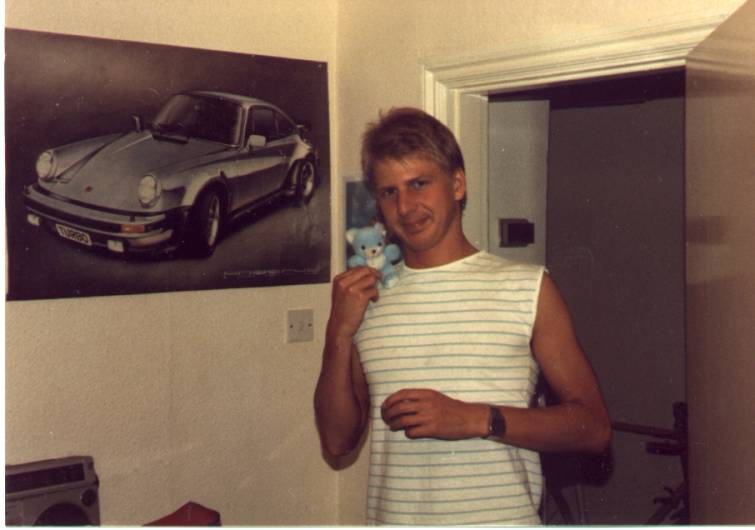 Adrian in his "black" period. And indeed his shades wearing period.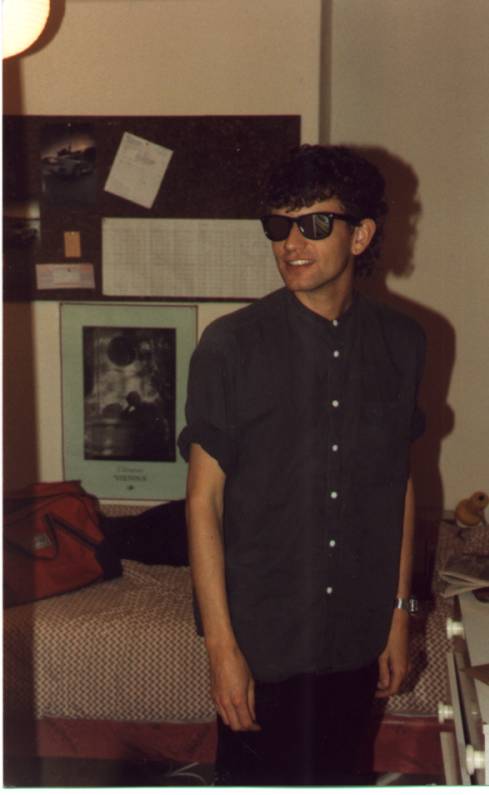 Last but not least, Mike Dickson in his element, (I think).